TENANT SCREENING
---
HOW WE FIND QUALIFIED TENANTS
We minimize vacancy time and maximize rental income.
At HomeRiver Group®, our goal is to minimize vacancy time and maximize rental income, all while securing an optimal tenant. We leverage our powerful relationships with our affiliated real estate companies to market your property and attract the best tenant. It's a practice we've mastered through years of our property management experience. Here's how we attract the best tenant for your property:

Professionally Licensed, Local Agents
No one knows the communities and properties better than our local leasing experts. We leverage our powerful relationships and affiliations across the country to market and list your property on the local MLS and attract the best tenants possible. Since they live and work in the community, our knowledgeable leasing experts will personally show prospective tenants your property and guide those who are interested in completing a convenient online application.

Enhanced Property Marketing
HomeRiver Group knows how to get your property noticed! Our local leasing experts evaluate your property and provide a comparative market analysis to ensure you're getting the most out of your asset. We develop a comprehensive marketing campaign, including 3D virtual tours, HDR photos and floor plans, which we feature on leading sites such as Trulia®, Zillow®, Realtor.com®, Coldwell Banker® and PropertyFrameworks.com®. With HomeRiver Group your investment is always online and viewable by prospective tenants and realtors.

Thorough Applicant Screening
It's important you feel confident about the tenants who occupy your property. Do they have a solid background, positive credit history, consistent income and verifiable references? You take your investment seriously and so do we. Our applicant screening process is designed to help you identify the best prospective tenants. A reliable tenant gives you the peace of mind that your investment will provide solid returns.
GET YOUR FREE RENTAL ANALYSIS
Start getting the returns you deserve today!
With 13,000 investment properties under management worth more than $2 billion in value, we have the expertise to help serious investors just like you.
Free Rental Analysis
Find out how much your home will rent for
---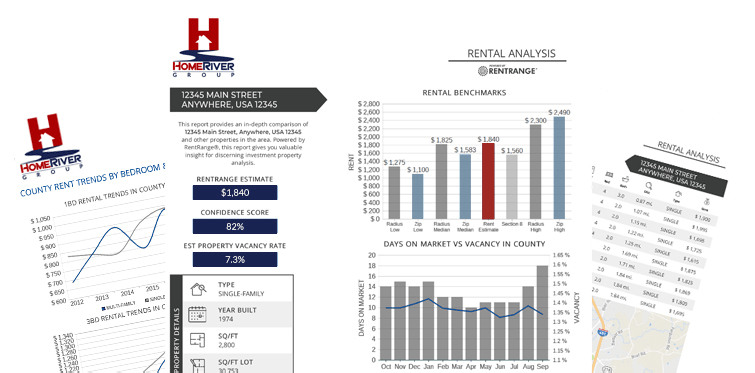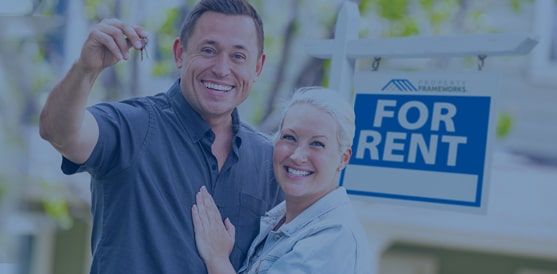 Marketing & Leasing
We are industry leaders when it comes to marketing and leasing properties across the United States. Our extensive nationwide network can locate qualified tenants quickly and avoid prolonged vacancies by leveraging our extensive realtor network. HomeRiver Group is full-service, meaning we have licensed real estate leasing experts to show your property. We create interactive 3D tours, 3D models, floor plans, and shoot HDR photos to showcase your property, screen applicants, prepare all documents and disclosures. We do it all.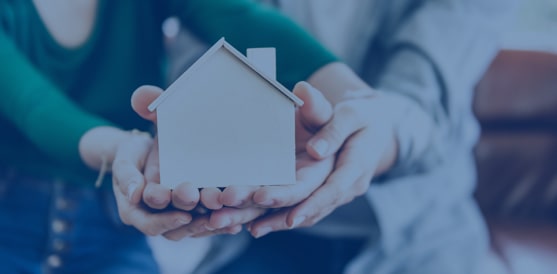 Property Management
Being a serious real estate investor is different from being a property management expert. With over $2 billion in properties under management, HomeRiver Group has the experience you need. We take care of everything from rent collection, accounting, evictions, maintenance, repairs, vendor management and invoicing. Our client portal offers our Owners 24/7 account access, so you're always in the know of what's happening with your properties. All you need to do is sit back and watch your investment grow.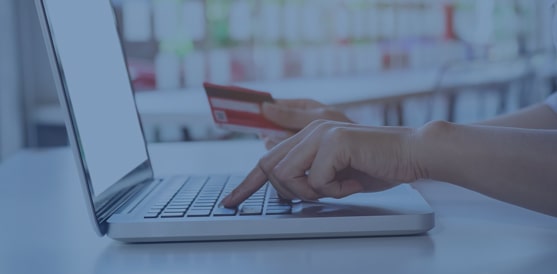 Eviction Assistance
When evictions are necessary, HomeRiver Group takes the hassle and emotion out of the process. With our experienced team of professionals, legal matters are handled quickly and efficiently, so we can get your property back on the market producing income.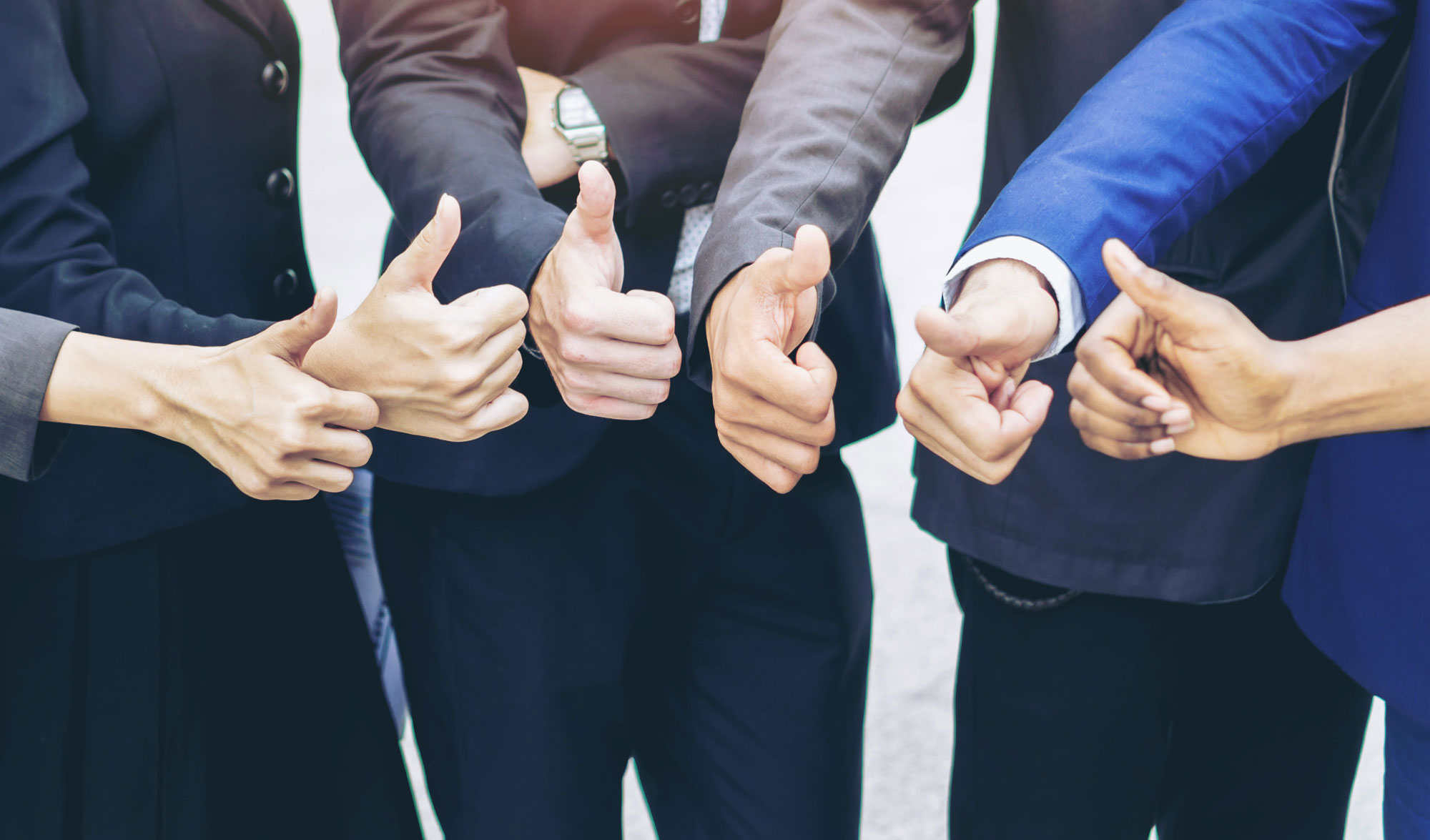 DON'T TAKE OUR WORD FOR IT, LISTEN TO WHAT OUR CLIENTS ARE SAYING.
---
Start getting the returns you deserve today!
With 13,000 investment properties under management worth more than $2 billion in value, we have the expertise to help serious investors just like you.
To find out how we can provide you personalized property management services and review our fees, please complete the form below and one of our representatives will be in contact with you soon.
Or find out how much your property will rent for - instantly!
Free Rental Analysis
WHY INVEST IN Fort Lauderdale?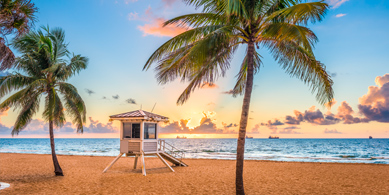 The Ft. Lauderdale real estate market offers spectacular views and 23 miles of beaches which attracts tenants whether you're investing in traditional rentals, short-term rentals, or long-term rentals. The city's Port Everglades is the second-busiest cruise port in the world and the city offers a mix of hip neighborhoods, museums, art, golf courses and entertainment. Take a look at the advantages below which attract top investors each year:
Retail market is extensive with over 2.6 million square feet of commercial real estate with attracts residency.
Convenient and quick access to the Fort Lauderdale-Hollywood International airport
Ft. Lauderdale offers "relative value" compared to Miami
Population growth continues to increase by 8% to 10% with no indication of stopping anytime soon.
The city has attracted many large corporations which associates with strong employment opportunities: Cititrix, AutoNation, PedMed Express, Aero Adventure Aviation Aerospace, Signature Consultants and Broward Health.
General Investment property statistics below provide a high-level overview of the investment performance:
Median Property Price: $330,000
Traditional Rental Income: $2,090
Average price per square foot: $254
MORE +
Areas We Serve